C4G Automation: Where Custom Comes Standard
When you're looking for the best in automated entrance system providers in India, come to C4G Automation Pvt. Ltd.. Backed by decades in the industry and a commitment to the highest safety standards, we're proud to be the industry-leading custom gate suppliers in India. Our professionals not only install entrance automations, but also we personally design and service every system we sell. That's why, when you're looking for residential, commercial, industrial & high rise projects security gates in C4G Automation Pvt. Ltd., we're the company to call.
Your One-Stop Resource for Product Design, Installation, and Service
From Entrance Automation design to routine service, C4G Automation does it all. As the full-service C4G company in India that works with both homeowners and businesses, we design, install, and upgrade various automated gate systems.
• Design: Come to us with a need, and we'll design a solution; creating just the right entrance automation system for your location is our specialty.
• Installation: Our trained and certified installers come to your home or facility and put in an on-site entrance automation solution that's right for you.
• Service: Contact us about an issue with your entrance automation, and we'll respond within 24 to 48 hours of your initial call. We offer a preventative maintenance program to help keep your entrance automation looking and working like new.
• Upgrades: We'll even work with existing entrance automation systems, upgrading them to meet your needs and current safety standards.
Your Safe, Reliable, Family-Owned Company in India
Committed to the industry's highest safety standards and passionate about using only high-quality materials, C4G Automation is a family-owned business that clients throughout India come to trust for automated entrance systems. For any and all security and barrier systems, we're here to serve you. Interested in adding a customized entrance automation system to your location? Contact today by call, or shoot us an email at info@c4gautomation.com.
Our Dedicated Manufacturing Facility For Automatic Fabrication
Not all suppliers and installers of automatic entrance systems have their own manufacturing facility (something to be aware of if you are researching with a view to appointing a company for an automatic entrance automation project) but at Procter we most certainly do, and indeed this has always been the case throughout our 7+ year history.
Having our own manufacturing facility for automatic entrance systems means we have full control over quality and schedules, ensuring the finished job meets expectations and is installed on the agreed date. And having a large facility with a multi-skilled workforce and with all the necessary machinery in place – much of which is state-of-the-art such as CNC – also means that we are not tied to any one type of gate. So if the site conditions and customer requirements point to Ex: a lower cost automatic swing gate rather than a more expensive bi-fold gate, then that is what we will design and manufacture.
Give that access systems are such an important feature of many automatic entrance systems, the manufacturing process has to take this into account as some components, including wiring, have to be incorporated into the structure. This is a standard procedure for us and we work closely with access control systems suppliers to ensure only the best components are used.
Yet another benefit of having our own manufacturing facility is that we can also produce matching fencing and railings. This makes for a cost-effective and practical solution for our customers, and our experience in fencing and railings is equal to that of automatic entrance systems.
Access Control Systems
"C4G Automation offer a wide range of Gate Access Control Automation solutions. Having the right opener for your Gate is important. An incorrect motor size, security features or poor quality will only reduce the lifecycle and in the end will cost you more"
C4G Automation can offer an automation solution at any time. If you are installing a new Gate, or you which to update your existing products or simply tired of manually operating your Gate or Garage door by hand, C4G Automation are ready to help. We only use brands that are trusted and reliable.
Access control relates to how you open and close the automated item. The different systems shown below are proven products and can be combined and used in conjunction with each other. Systems can be programmed to close gates after a period of time or to remain open until the access control is activated again. We can also supply and install audio or video communication systems to enable visitors (i.e. non card holders) to communicate from the barrier to a manned control point.
Contact C4G Automation and talk to one of our team about your Automation Solution.
Our experience will be able to help you choose the right door for your lifestyle, home and budget.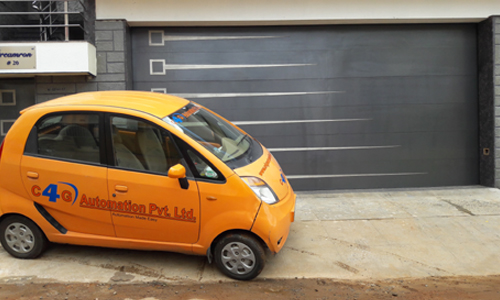 Remotes
This is the most common automated door and gate system on the market. This is the little box that contains one or more buttons on it to control your automation. Many transmitters now have multiple buttons that are capable of controlling different items. For example, a four button controller may be programmed to control a front gate, a rear gate and both garage roller doors. Additionally, the same controller can be programmed to operate the automation at another location – one controller, more than one site! Users can keep the remotes on keyrings, in the car or anywhere else!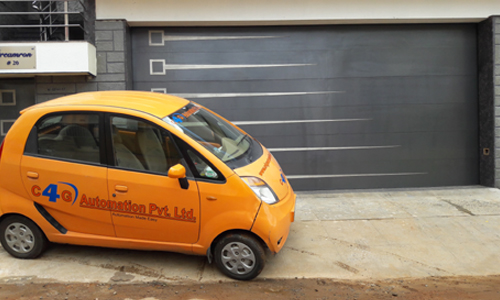 Code Pad Entry System
Wireless keypads for electric gates allow you to easily and efficiently control access to your lot or building. The keyless entry systems can be placed nearly anywhere around your entry system and communicates with your gate remotely. Electronic keypads are an essential part of gate automation. A keypad allows for a controlled access to your property. Below we feature wired (corded) keypads and cordless keypads, plastic or metal. Keypad are mounted on a wall or gooseneck and its wiring is coming from the back of the unit. Wireless keypad work with and on the same frequency as your gate receiver so make sure you match the keypad with your receiver.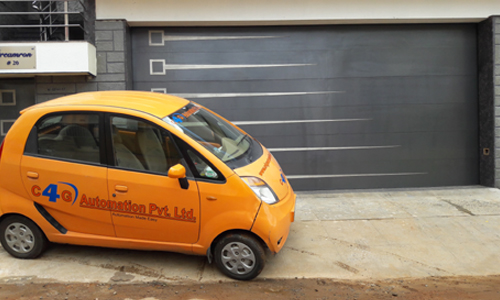 Vehicle Proximity
The ultimate in convenience! These discreet units are fitted in your car and allow secure entry without having to press a button. Sensors on the gate posts or garage wall detect the authorised car as it approaches and automatically open to allow entry. A simpler version where gates or doors automatically open to any car is also available. This technology simply detects any approaching mass of metal. Each RFID reader contains the list of authorized numbers. Depending on the antenna power, a vehicle may be detected up to a distance of 12 meters. To open a gate or barrier, an electrical contact is closed.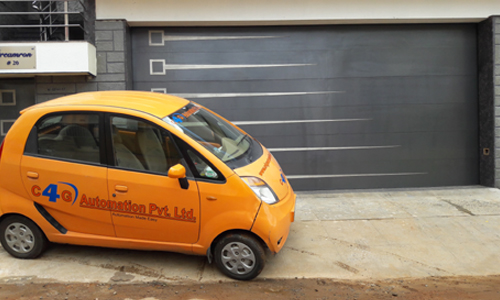 Push Button Operation
Push buttons are wired buttons that connect to the main board and provide a signal to open, stop or close the gate. There are momentary buttons where the signal is sent while the button is held down and they they spring back up. There are also hold-open buttons and toggle switches that keep the signal going until pressed the second time. Lastly there are the 3-button stations that have clearly marked button to open, close and stop the gate. Single push buttons can be used to release magnetic locks or activate electric strikes. Keyswitches can be used a momentary contact, as an on/off switch with removable key, or on/off with center return.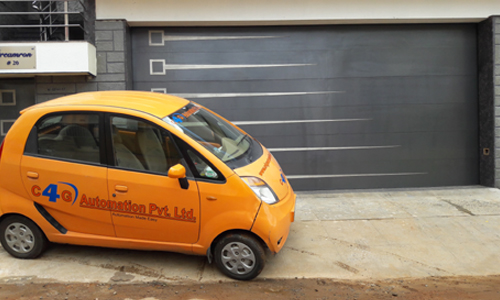 GSM Mobile Opener
The GSM Remote Control board is typically used for access control on external gates and garage doors. A free call (the call is never answered) to the SIM card number from a registered telephone number will open your gates or garage doors. There are no keyfobs or PIN numbers required giving ultimate flexibility as to who has access to your property. The system has space for storing up to 100 numbers. For example you can open your gate or garage door on your home in Bangalore from Hyderabad by making a call from your mobile phone and without getting charged. It is portable and as simple as making a call.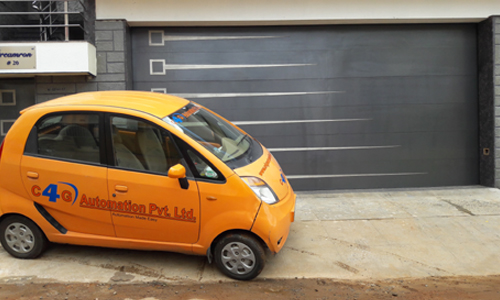 WiFi Control
This is an up and coming segment of gate automation – devices that can control your gate or be controlled via your home's WiFi connection. This is an exciting field for us and we will bring new products as they become available and which we believe are worth your money. Feel free to inquire about a product you heard about and wish for us to carry or want our opinion on it. The wireless gate opener is far older than the Internet, but today's connected technologies have added new capabilities for monitoring and sharing access to your garage from anywhere in the world.